More Eyes - Eyes 5 on show at the Salon in Arti
7 December 2019 till 5 January 2020
(closed on 25, 26 December and 1 January)
Arti et Amicitiae, Amsterdam
Opening 6 December, 7-10 pm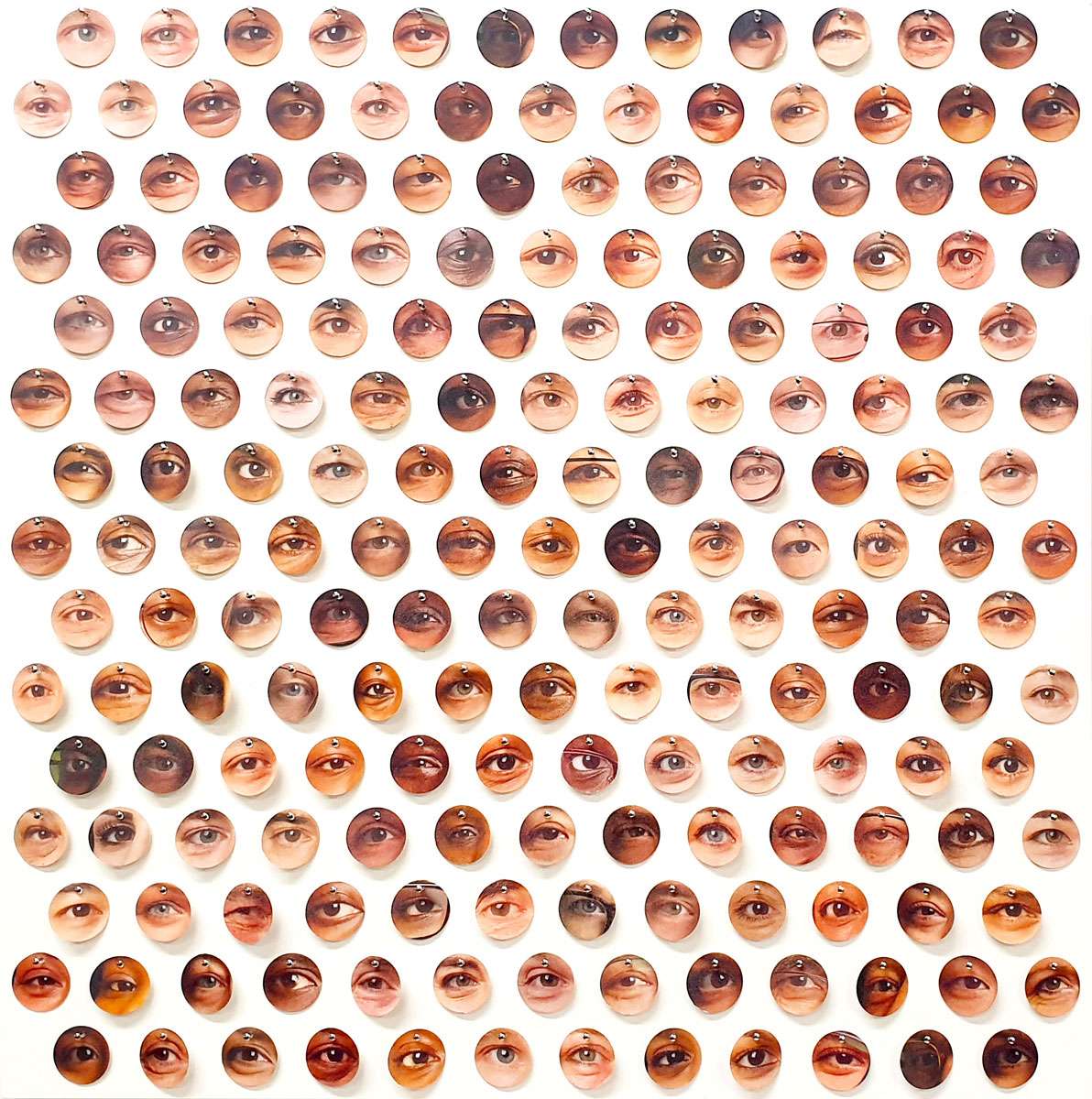 Eyes 5 - Rich Amsterdam (187 eyes of 180 people of 180 different nationalities, living in Amsterdam in 2016) / printed papaer, pins, wood, paint / 45.5 x 45.5 cm / 2019
+ + + + + + + + + + + + + + + + + + + + + +
Vote for my artwork on Europe Summer Expo 2019
I would like to ask you to vote for my work Eyes 1 - Rich Amsterdam for the public award at the Europe Summer Expo 2019 exhibition.
You can vote digitally up to 30 August: https://zomerexpo.nl/collectie/2019-129/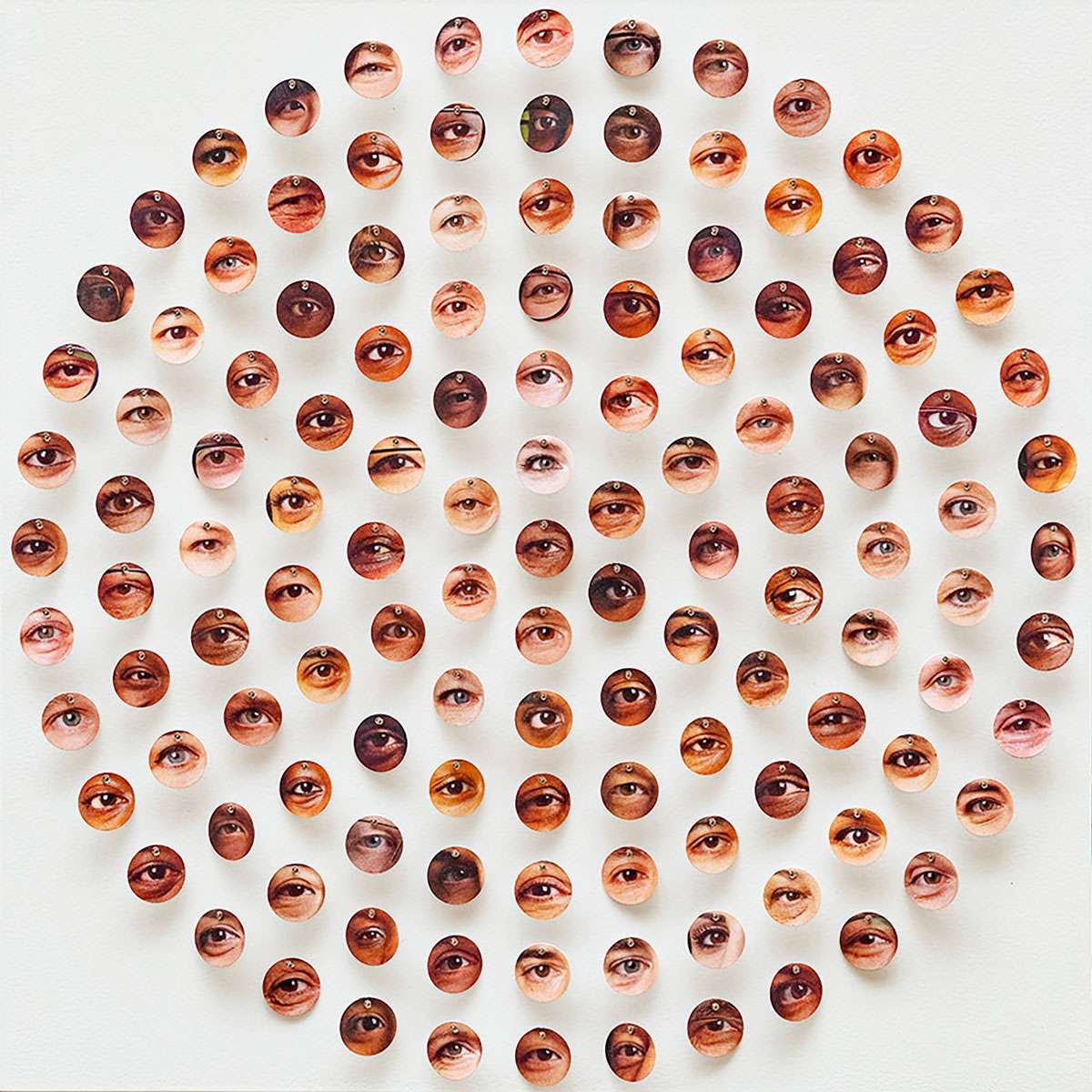 Europe Summer Expo 2019
25 May till 1 September
Museum de Fundatie, Zwolle
Opening 25 May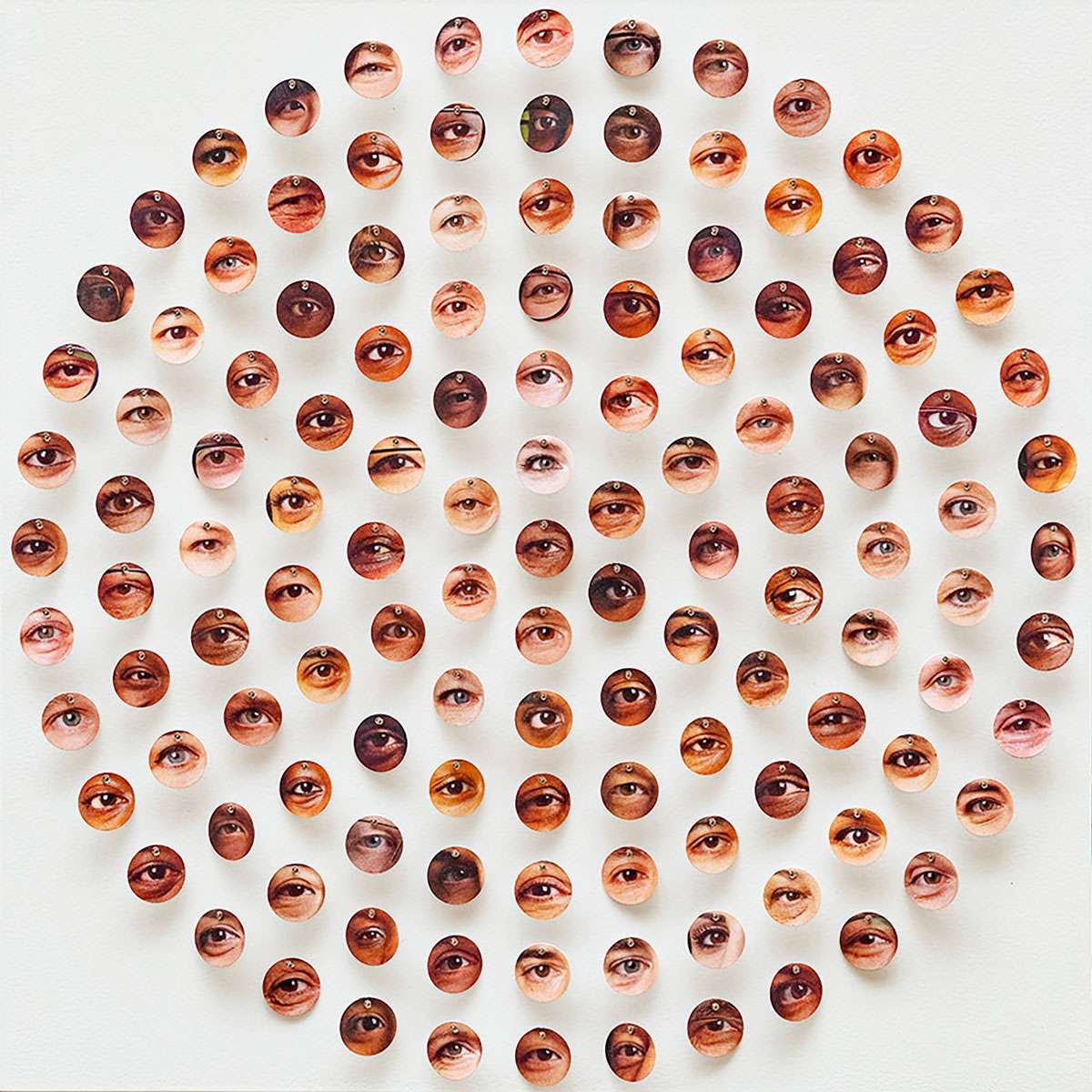 Eyes 1 - Rich Amsterdam (127 eyes of 127 people of 127 different nationalities, living in Amsterdam in 2016) / printed paper, pins, wood, paint / 45.5 x 45.5 cm / 2018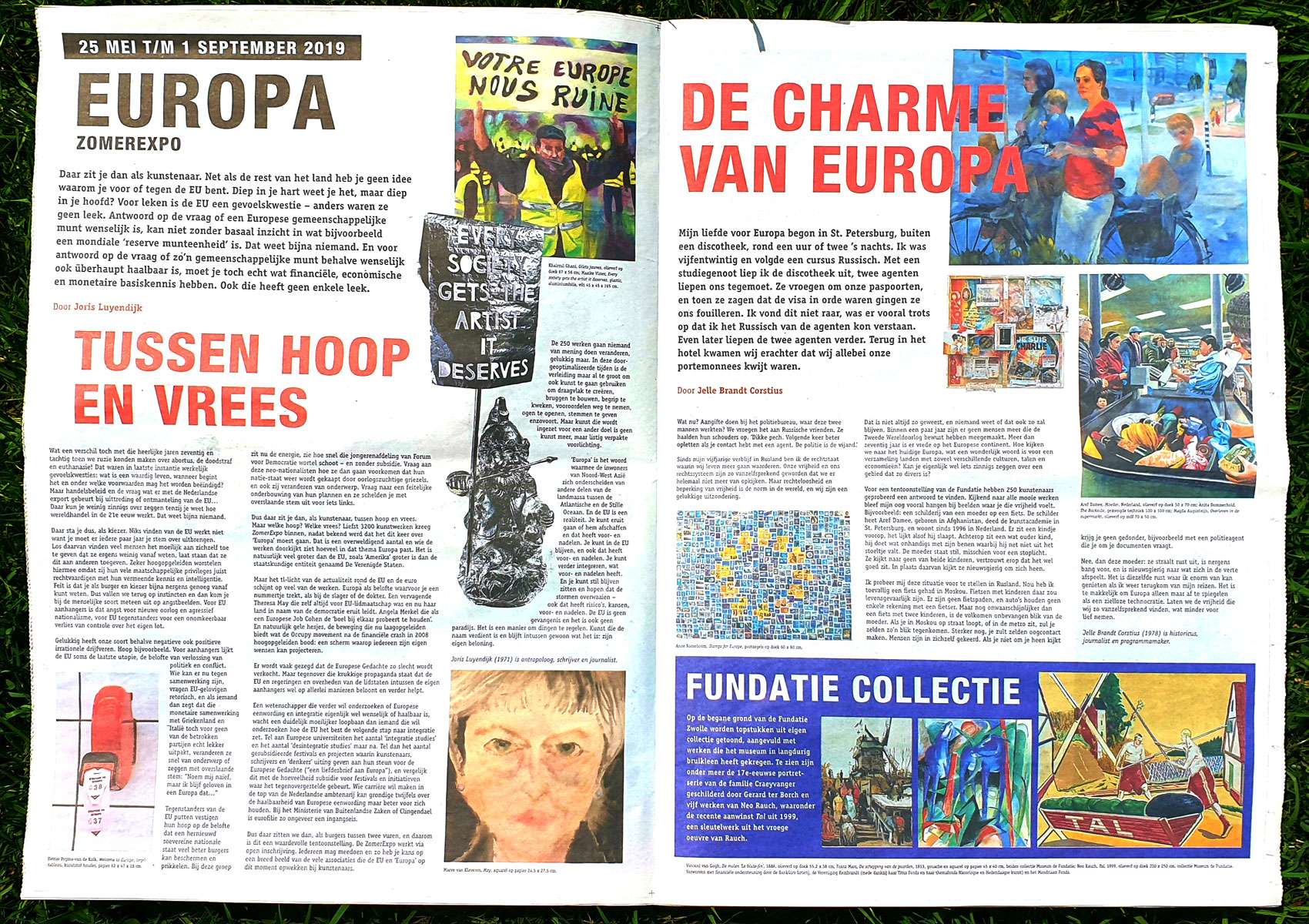 Europe Summer Expo - Appendix newspaper Volkskrant 23 May 2019
Europe is under discussion. It is a continent in confusion that you may or may not want to belong to.
Out of the 4,000 submissions, after judging, now 250 can be seen in museum de Fundatie and in castle Nijenhuis and sculpture garden in Heino / Wijhe.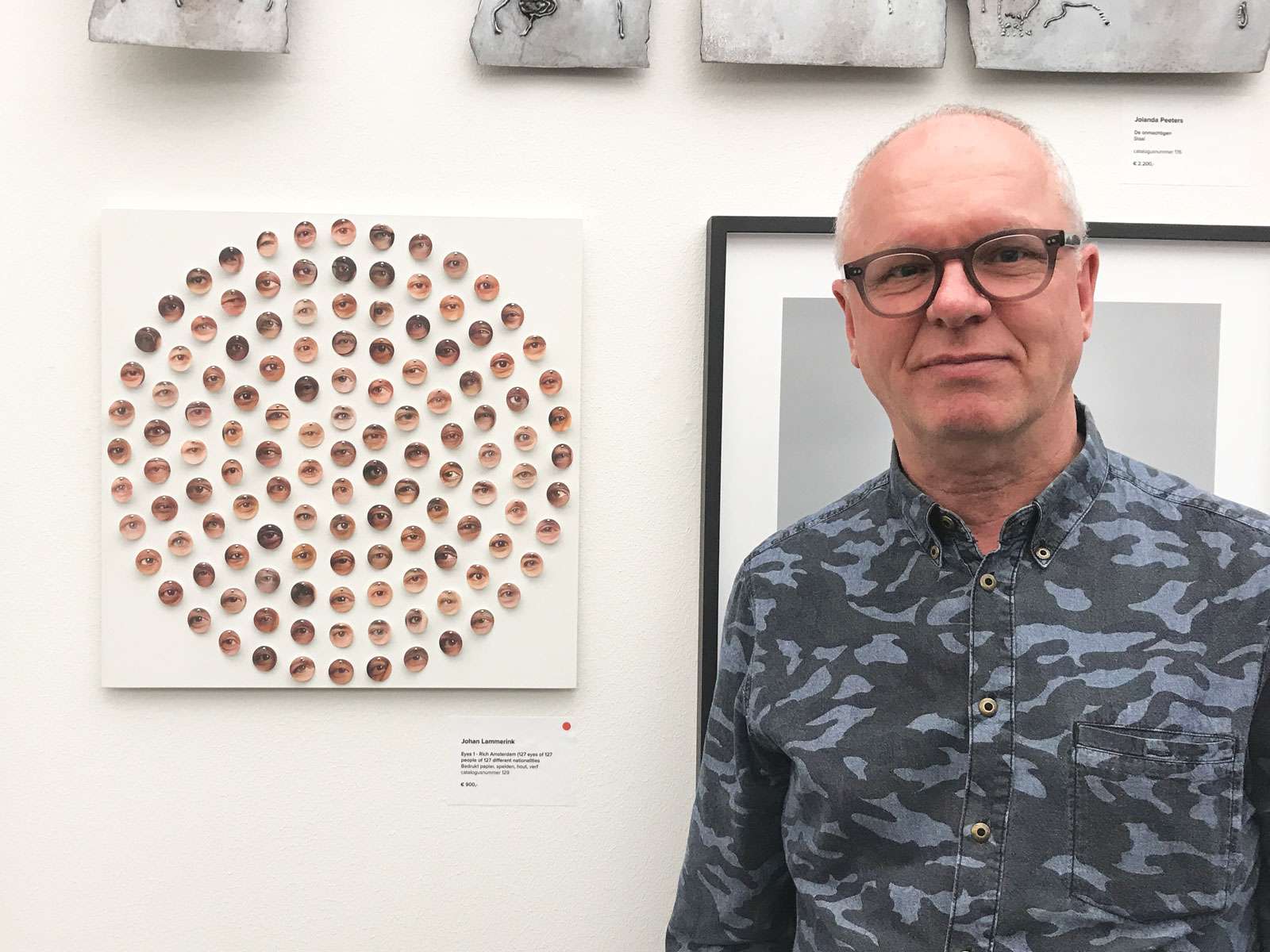 At the opening of the exhibition my work was already sold.
My work Eyes 1 - Rich Amsterdam is in the pre-announcement of the exhibition on the website of the Fundatie: Europe Summer Expo 2019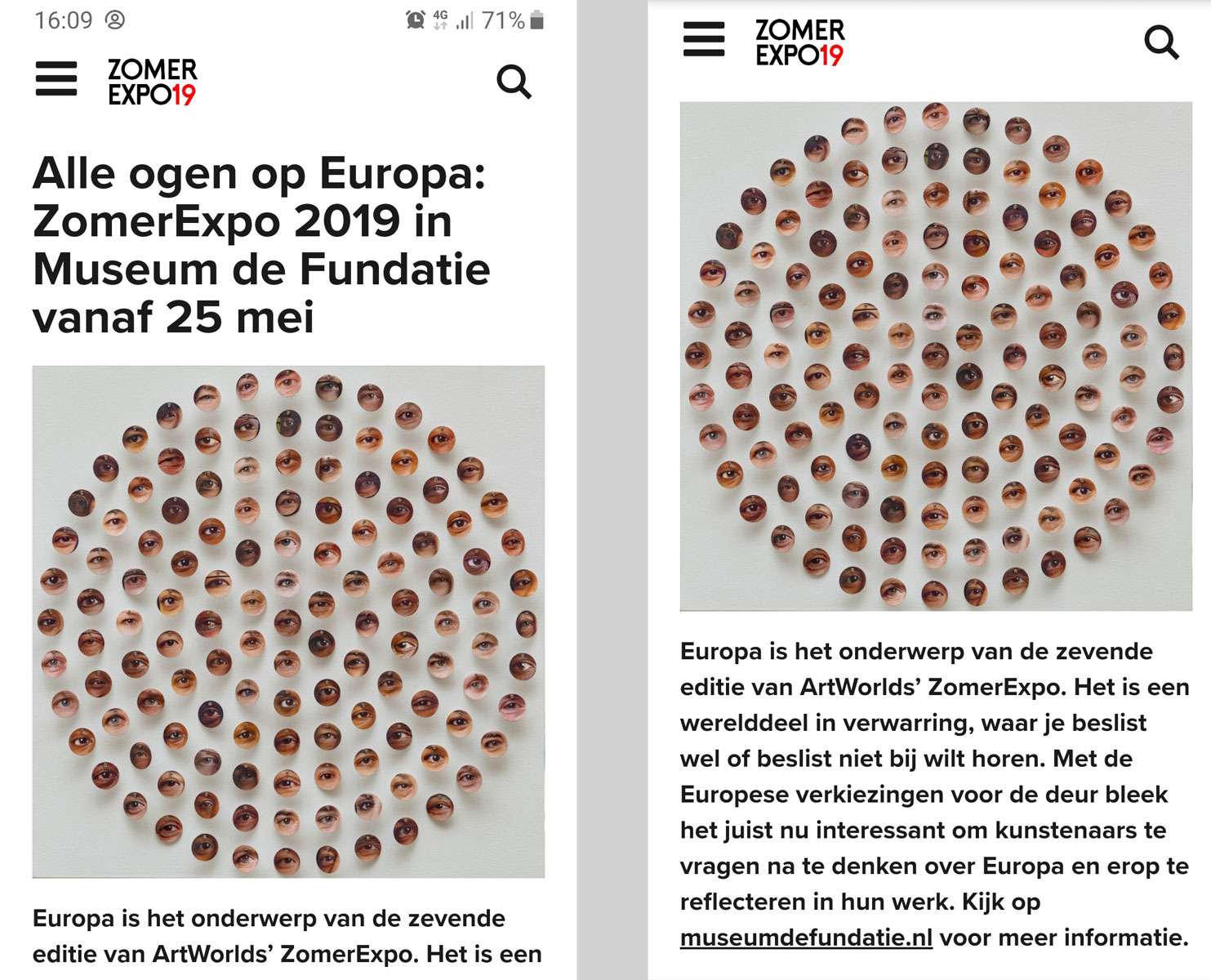 All eyes on Europe: Summer Expo 2019 in Museum de Fundatie from 25 May
Announcement Summer Expo, 17 May 2019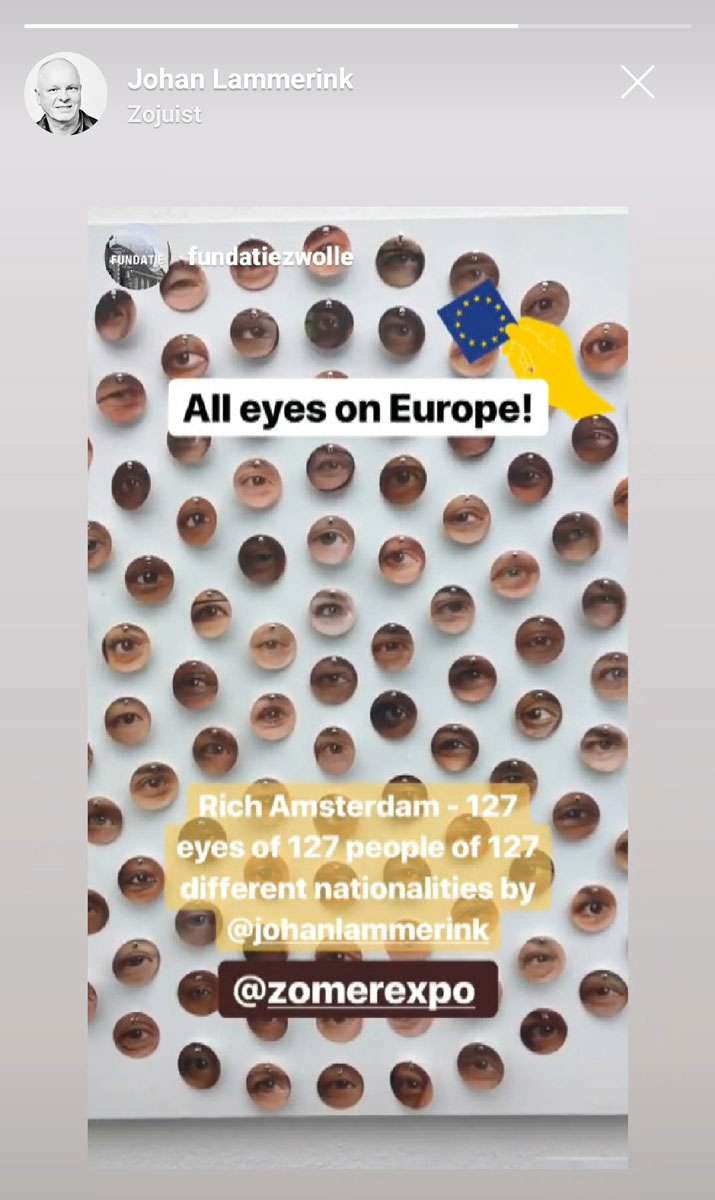 All eyes on Europe! / Rich Amsterdam – 127 Eyes of 127 people of 127 different nationalities by @johanlammerink
@zomerexpo
Facebook Summer Expo, 25 May 2019
The organization of the Summer Expo itself has a separate article under the title "All eyes on Europe: Summer Expo 2019 in Museum de Fundatie from 25 May" on the theme "Europ" around the election day for the European Parliament. Here the attention-grabbing opening photo is that of my artwork. And the work has also been used by museum de Fundatie in a story for prior announcement on Facebook.
Vijfhoekkunstroute 2019 - lucid dreams
17, 18 and19 May 2019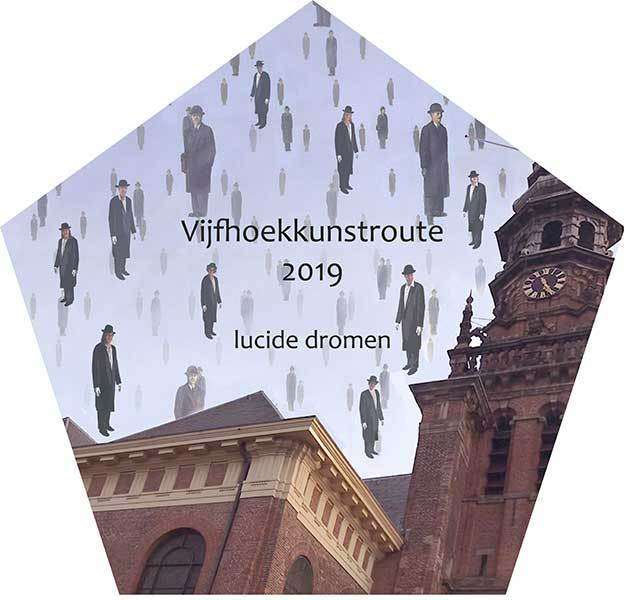 Art route in the Vijfhoek neighbourhood in Haarlem around the New Church. In this 14th year the theme is 'lucid dreams'.
At Oude Raamstraat 3, I will present small spatial work in the house of Carel Cronenberg and Marion Schrooten. Dorien van Benthem will show here jewelry.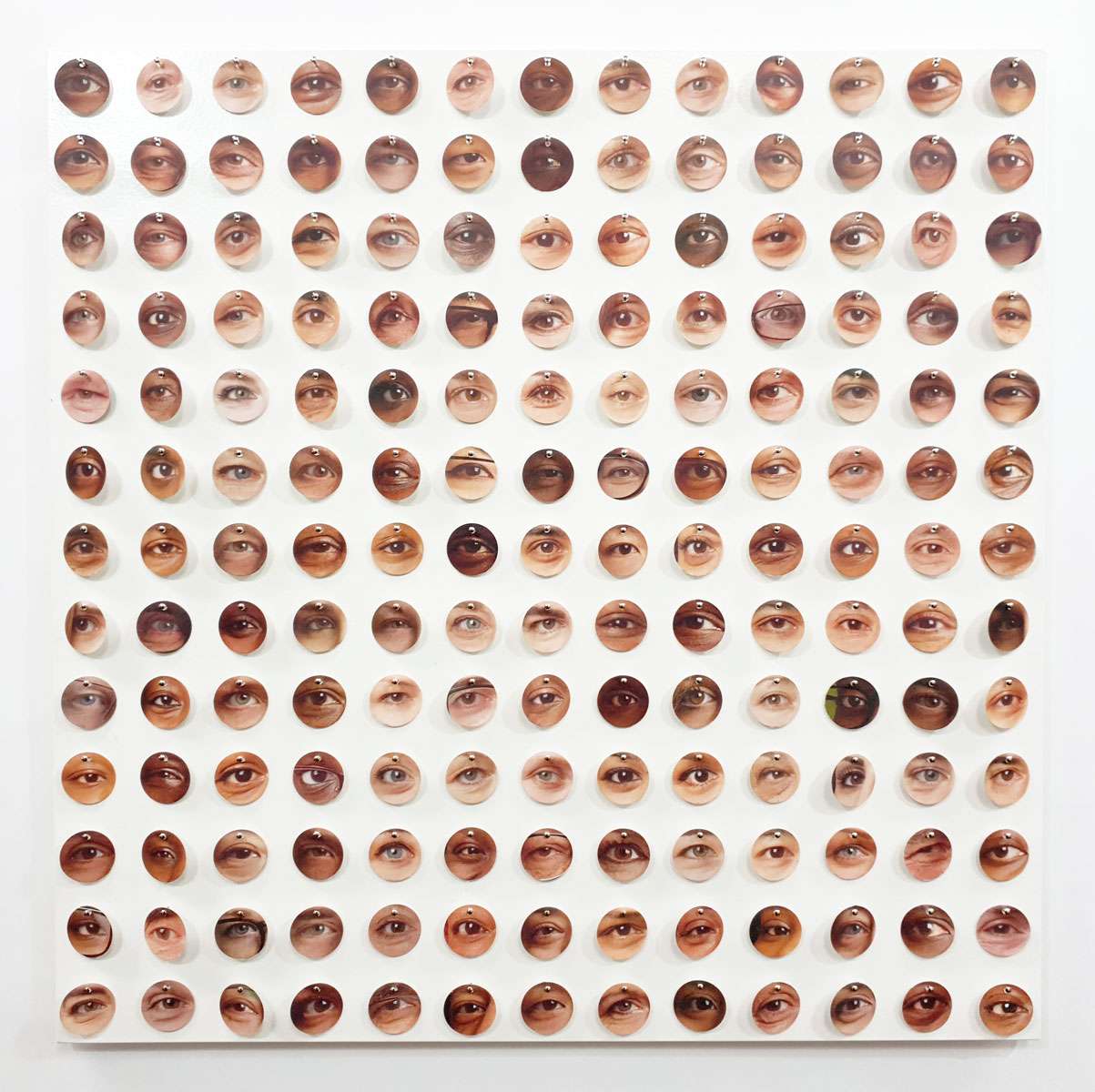 Eyes 3 - Rich Amsterdam (169 eyes of 169 people of 169 different nationalities, living in Amsterdam in 2016) / printed paper, pins, wood, paint / 45.5x45.5cm / 2019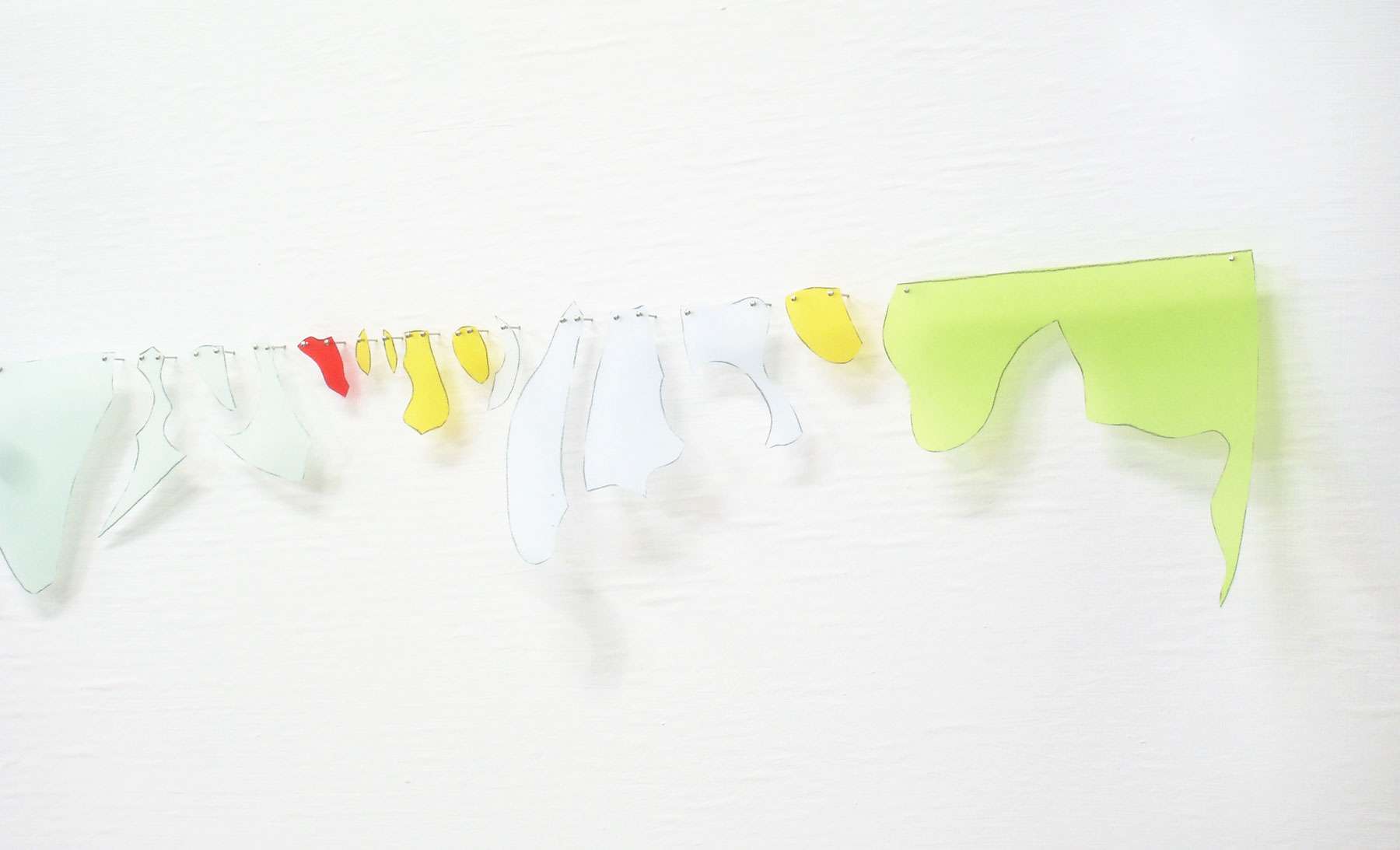 detail of the kiss 13 / calque paper, cardboard, wood, pins, paint / 116x31x4cm / 2008 / photo AT
Saturday 18 May and Sunday 19 May from noon till 5 pm.
In the New Church an overview exhibition can be visited.
http://vijfhoekkunstroute.nl/johan-lammerink/
http://vijfhoekkunstroute.nl/plattegrond
Fitness with an eye for art
from March 2019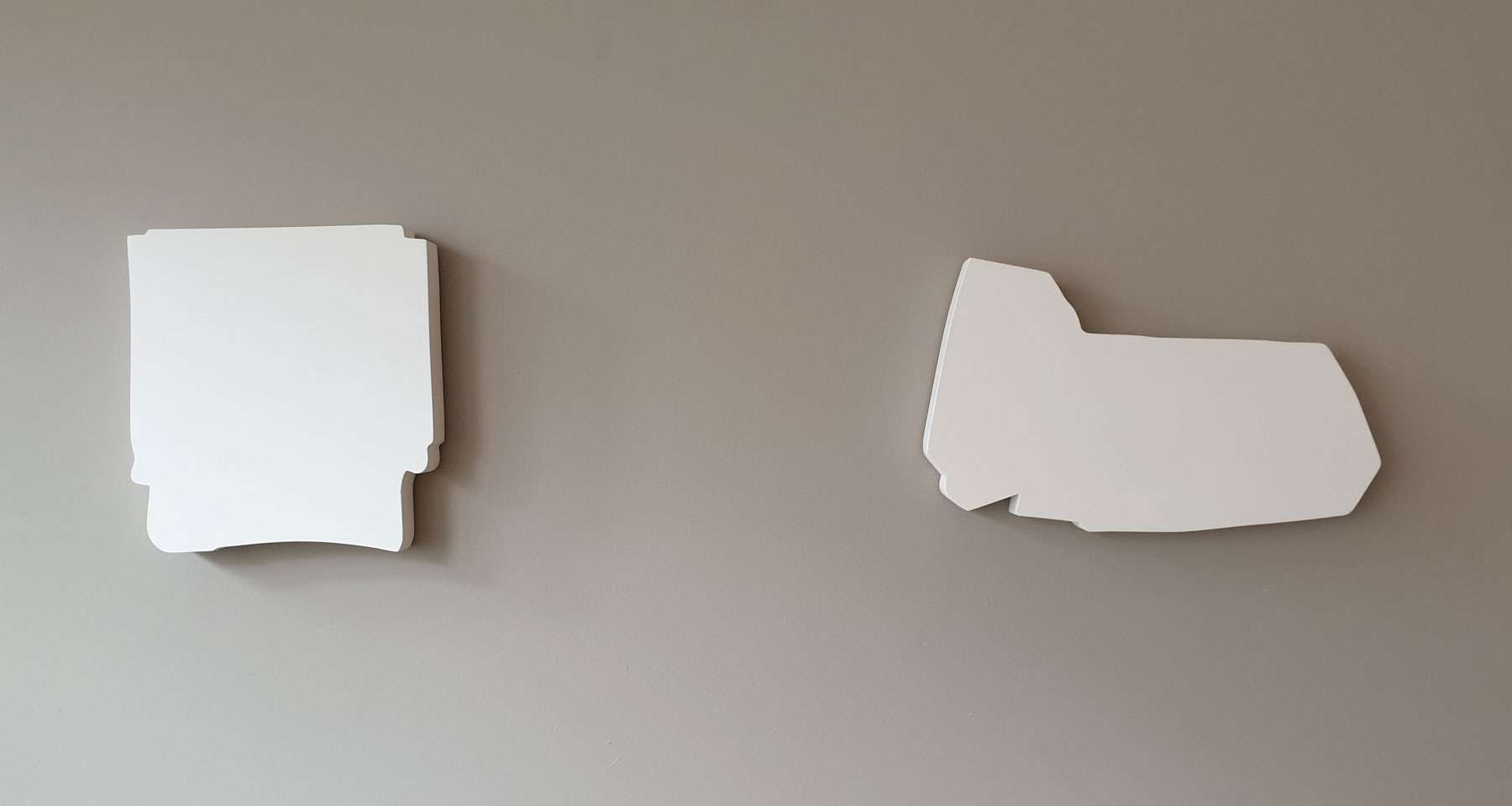 250 - 180701 (gitanes) / plaster / 22.5x24x3cm / 2018 and 213 - 80525 (r1) / plaster / 32x20x3cm / 2018
From March 2019 several small spatial works from the series a life will be on display in the fitness room of 'Fitness op Maat' at the Saxen Weimarlaan 56hs, Amsterdam. One could easily walk in here to Maarten Roestenburg and enjoy the art.